We tested popular brokers for 10+ factors & listed the 5 best ECN brokers for South Africans regulated with FSCA, FCA or ASIC.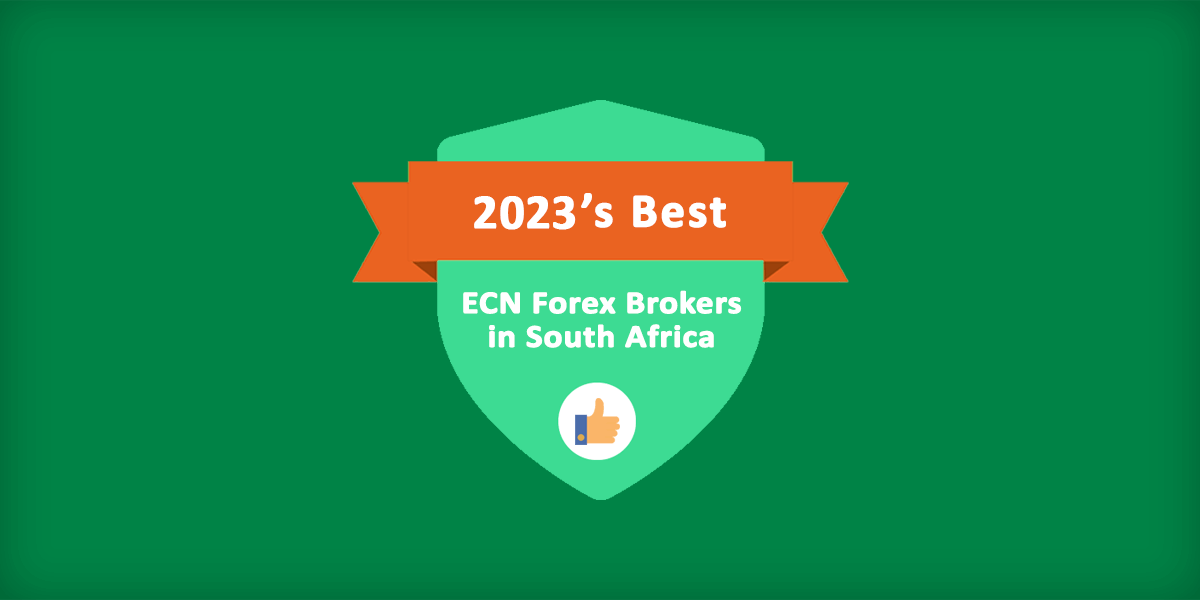 While searching for a regulated forex broker, you may have come across the termECN brokers. These brokers are generally different in the way they deal with your orders.
Many brokers falsely advertise on their model of execution, so you must exercise caution before you choose a broker.
To understand the difference, forex brokers can be classified into two types based on how they process the orders; Market Makers (Dealing Desk), and NDD brokers (No-dealing desk) which includes ECN brokers, and STP brokers.
Market maker brokers, as the name indicates, create a virtual market for you act as a counter party to fill your order taking the opposite side of your trade. There may be a conflict of interest with your orders with these brokers.
On the other hand, No Dealing Desks (NDDs)i.e. STP ECN brokers, does not take the opposite side of your order, instead they connect you with other market participants. They either charge a small commission per trade or apply a mark-up on the spreads for the revenue.
Hotforex Best ECN/STP Broker Overall (FSCA Regulated)
FP Markets Low cost ASIC regulated ECN broker
FXTM FSCA Regulated with ECN Accounts
Here we have listed only the ASIC FCA, and FSCA regulated ECN brokers that have a transparent NDD model and offer STP or ECN accounts.
Below is our updated list of 5 best ECN brokers in South Africa based on our comparison factors i.e. brokers regulation, trading commission, trade execution speed some other factors:
1. Hotforex Best ECN/STP Broker Overall (FSCA Regulated)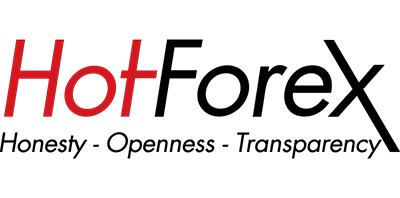 HotForex is a 100% STP broker that is regulated with multiple tier 1 regulators i.e. FSCA (South Africa), FCA (UK) CySEC (Cyprus). They are our recommended ECN/STP broker for South African traders.
HotForex claims to offer a STP model for all the trades placed by its clients, and all the orders are placed directly in the live market. So there is no conflict of interest with the orders that you place with them.
HotForex has one of the lowest spreads with the accounts among the brokers that we have compared. With their Zero Account, the spreads for major pairs like EUR/USD average around 0.3 Pips with a commission of just $3 (per side i.e. $3 to open $3 to close which makes it $6 per trade) for a standard lot.
Their order execution is also very quick most of the orders that we placed were completed without any off-quote. Another attractive point, is no deposit and withdrawal fees, so you will get 100% of your amount.
Hotforex is a FSCA regulated (FSP No: 46632) broker, so it is safe for South African traders.
They charge very low fees with their Zero Account. It starts from 0 pips + $6 commissions on majors ($8 on minors).
Their $6 commission per trade with Zero account is a bit higher than with other ECN brokers.
They dont offer South African phone number for support. But you can request a callback to chat with their support if you have any queries or issues.
ECN brokers STP brokers, are brokers that pass your orders directly in the actual market. These brokers are classified as NDD (No Dealing desk) brokers, since they pass your orders directly into the market rather than trading against you.
The major benefit with ECN brokers is the lower fees per trade, and the fact that your broker is not trading against you.
We have explained below the models of ECN brokers the STP brokers:
1. STP Brokers:Straight Through Processing (STP) is a technology that do not require a dealing desk. The STP broker typically connects traders with a network of liquidity providers that have access to interbank network. Therefore, they have variable spreads because the orders go through different providers which has their own Bid/Ask spreads.
For every order they get, they search for a counterparty internally among other participants and then look externally with liquidity providers. In this entire process, STP brokers do not assume counter-party positions, instead they connect the pool of participants together. STP execution is done directly in the market and hence no re-quotes. STP brokers earn their revenue through a small mark-up from the spreads quoted by liquidity providers.
2. ECN Brokers:Electronic Communication Network (ECN) broker allow the market participants to trade with each other, unlike STP where the orders are placed with liquidity providers. Your orders are placed in the market matched against market participants like retail traders, banks, other brokers, financial institutions etc. that bring in liquidity to the forex market. ECN brokers earn their revenue/profits through a small commission per trade instead of mark-ups and spreads.
Lets face it, the main reasons to choose ECN brokers over Market makers is the lower fees more transparency.
Market maker brokers (Dealing Desks)are criticized many times for their role in trading malpractices, often taking the opposite side of its own clients trades to pocket profits instead of doing its own job of passing orders to a liquidity provider. Sometimes they even manipulate spreads/fees, thereby putting the retail trader at a huge disadvantage. This lack of transparency in their system makes them a poor choice for a retail trader.
In contrast, pure ECN/STP brokers (No dealing desk)have advanced technology which essentially eliminates the role of the middleman by offering a platform that places your orders directly in the real markets, and brings the market participants together. Not just that, ECN brokers allow clients to access real markets, thereby better quotes.
Most brokers these days offer a Hybrid model which is usually a combination of both ECN/STP as market maker. So it is important to check with the broker if they are pure ECN broker or not.
Zero Account Commission of $6 per lot + spread from 0 pips
Raw Spread from 0 pips + $3 USD commission per trade
Pro Account Spread from 0.2 pips + $4 commission per standard lot
ECN Accounts- Lowest spread from 0.4 pips + $4 fees per standard lot.
Multi device MetaTrader 4, MetaTrader 5, Webtrader
cTrader account Floating spread from 0.37 pips + $4.5 USD per trade for standard lot.
Here are our 3 Recommended Best ECN Brokers in South Africa for 2019.
Disclosure: We earn a commission if you Sign Up with a broker through referral links in this review. This helps us cover the expenses for running the website.

Risk Warning:Trading leveraged instruments such as Forex & CFDs are risky and can result in lose of your capital.Read full risk disclaimer..